Soviet hospital trains
https://topwar.ru/148735-sostavy-zhizni-sanitarnye-poezda-nkps.html
Chrome browser does a good translation
A sample
The compositions of life.

 
Sanitary trains NKPS
Change the course, and today our story will not be about weapons, but quite the opposite.

 
That stood on the other side of the war.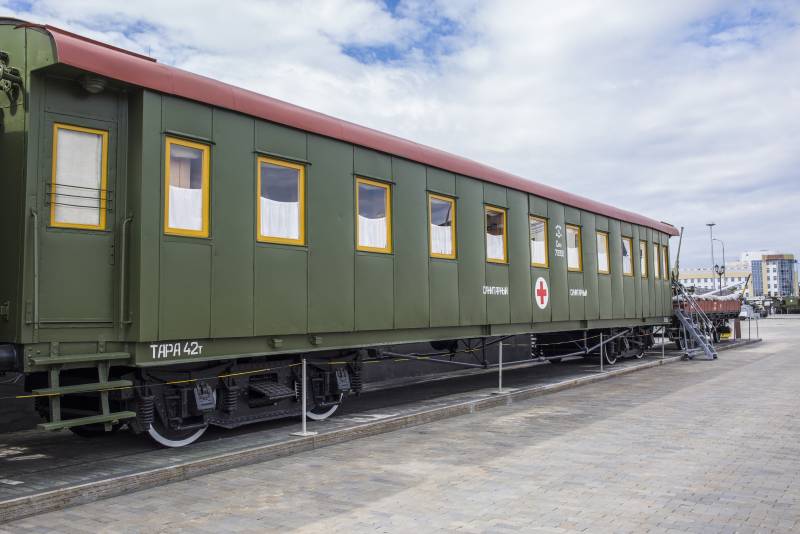 In the personal history of almost every fighter, whether private or general, there are episodes that were really on the verge of death, and in the stories most often served in a humorous way.

 
These are episodes of injuries and subsequent treatment.

 
Hospitals and hospitals are perceived in the memories as a kind of sanatorium.

 
Lie on white sheets, eat pills, discuss the problem of a light or heavy hand of a nurse who stabs every 4 hours at your long-suffering regular injection.

 
Today's material is about sanitary trains, with the help of which doctors saved more than one hundred thousand Soviet soldiers and officers.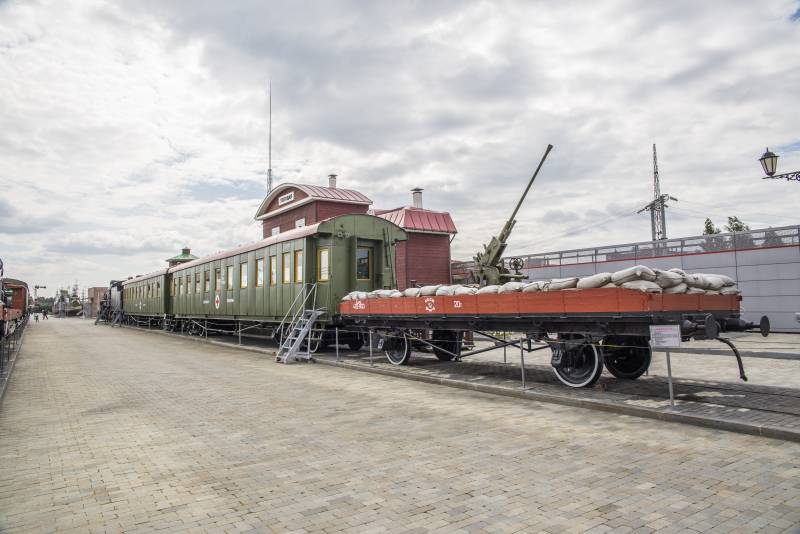 Join railwaygun@groups.io to automatically receive all group messages.