Resources: OOn3 wheel comparison
OOn3 wheel comparison
I've just got some of the new 12mm gauge 8mm disc wheels from Dundas to experiment with O14 as I need a reliable source of true running disc wheels for various diesel loco chassis.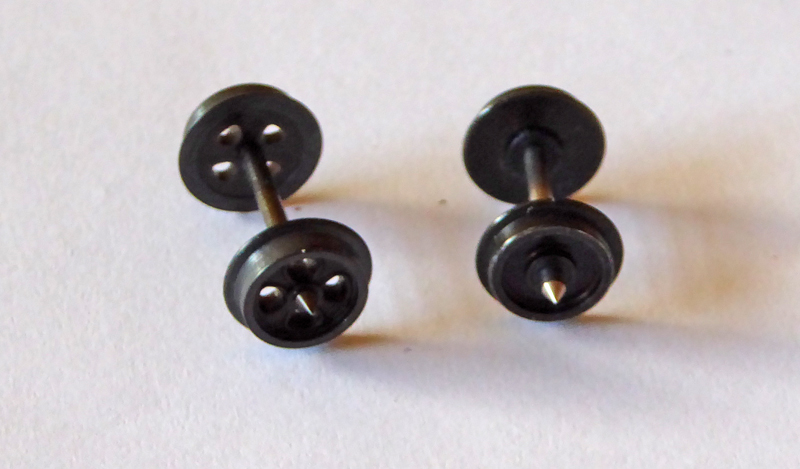 The disc wheel is compared with a Roy C Link (now KB Scale) wagon wheel.
The flange is very similar (OD is 9.4mm compared to 9.5mm for the Roy C Link wheel) and the flange width appears to be identical (at 0.6mm).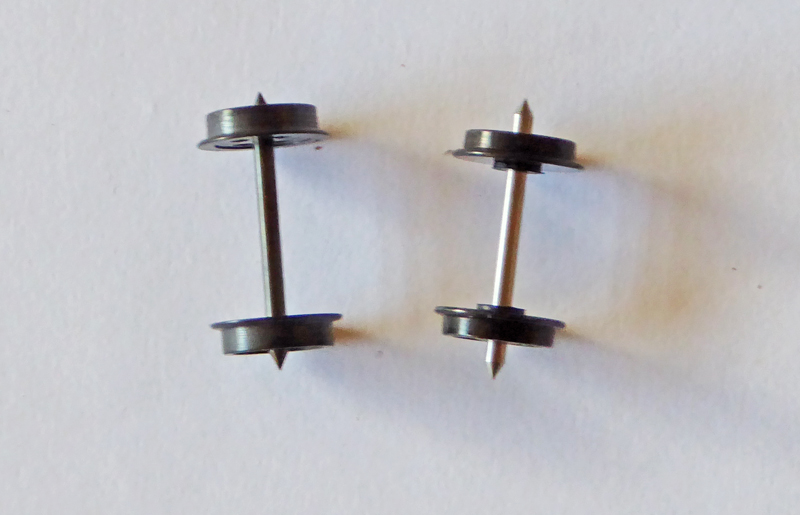 The overall wheel width is smaller, 2mm for the Dundas wheel compared to 2.3mm for the Roy C Link wheel.
The axle length is identical at 20mm and both axle diameters are 1.5mm.
I may have to improve my track laying if I want to use these wheels in either a diesel chassis or as part of a WDLR Baldwin 4 wheeled front bogie!
Added March 17, 2018 by Robin Edwards