RADIOREBELDE: Afro-Cuban version of Lorca´s work will be presented in Cuba
RADIOREBELDE: Afro-Cuban version of Lorca´s work will be presented in Cuba #travel
---
Afro-Cuban version of Lorca´s work will be presented in Cuba
2020-02-24 10:52:07 / web@...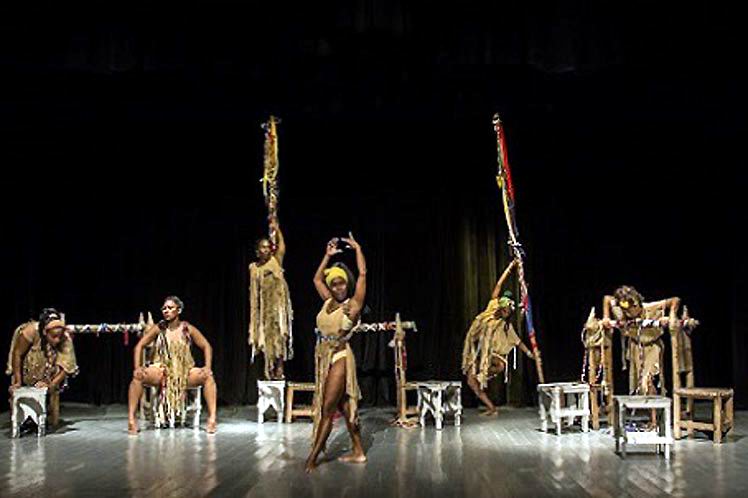 The House of Bernarda Alba will be presented at the Sauto Theater of this western city on February 26 and 27, with a version of the Yoruba ceremonial of this Spanish play by the Macubá Theater Studio.

Based on the original work of Federico García Lorca (1898-1938), the aforementioned company brings a different proposal to the Spanish social reality of its time, confirmed today here from the public relations department of the Matanzas Coliseum.

The house ... is a piece in three acts written in 1936 by the poet, dramatist and prosecutor from Granada, which dispenses male characters on stage, and was premiered in 1945 in Buenos Aires, the capital of Argentina.

Under the artistic and general direction of Fatima Patterson, National Theater Award 2017, the artistic group Macubá (1992) was founded and maintains its headquarters in the eastern city of Santiago de Cuba, the second largest in the island.

Macuba Theater Stage uses in its presentations formal elements and the scenic movement of Cuban folklore collected by santeria, the living oral traditions of Palo Monte and traditional Caribbean poetry, according to specialists.

Lorca is the most influential and popular bard of twentieth-century Spanish literature and is also considered one of the tops of the Iberian theater of that century, along with Ramón del Valle-Inclán and Antonio Buero Vallejo.
http://www.radiorebelde.cu/english/news/afro-cuban-version-of-lorcas-work-will-be-presented-in-cuba-20200224/
(PL)