Introduction, and pics of 16"
Re: Introduction, and pics of 16"
---
If one has a sound 16", is there generally really any need for a likely smaller logan? Sometimes it is nice to have two lathes to repair one when one is broken or if one has a business with several employees. Perhaps, given a choice a mill, a band saw or a drill press should be acquired.
On Monday, July 4, 2016 6:24 PM, "S Clearman sclearman@... [SOUTHBENDLATHE]"
First post from me.  I'm 46 years old, live in Texas and work as a fireghter and fire investigator.  I have been offered a 16" South bend lathe from distant family member.  The tag states the swing as 16, the bed as 6 and the catalog number as 117 C.  I have looked at many photos on the web, but haven't seen one exactly like it yet.  The feature I haven't found online is barely shown in the photo below.  On top of the head stock, cast into the spindle belt cover door and raising above it is apparently the high/low/off switch of the machine.  There is a lever from the back of the machine electrical box up and over the headstock and within this casting.  The words High Low Off are cast into it.  
Anyway, I am probably going to purchase this machine as well as another Logan on a package deal.  They were running when the owner passed away in 2009.    I will be searching for any and all information I can find on it.  Guess I have a new project.
I look forward to the information from the group.
Scott Clearman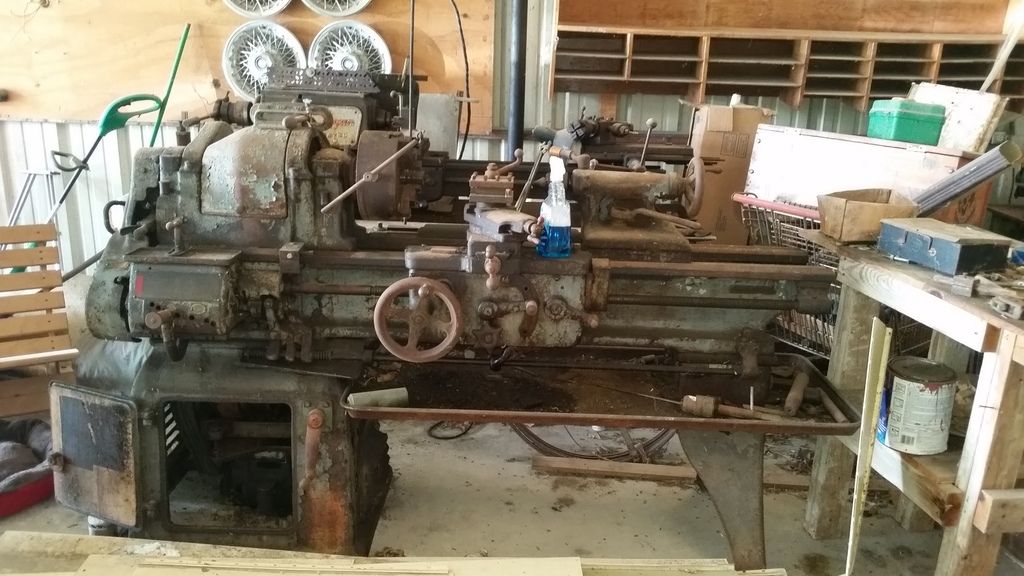 Join SouthBendLathe@groups.io to automatically receive all group messages.