Your latest bird research and conservation news
Your latest bird research and conservation news
---
Larry Arnold <larnold47@...>
a timely note following Jay's posting abt owls, eh?
LA
toggle quoted message

Show quoted text
---
From: "Birds Canada" <birdscanada@...>
To: "Larry Arnold" <larnold47@...>
Sent: Wednesday, February 24, 2021 10:31:22 AM
Subject: Your latest bird research and conservation news

Learn more about Canada's wild birds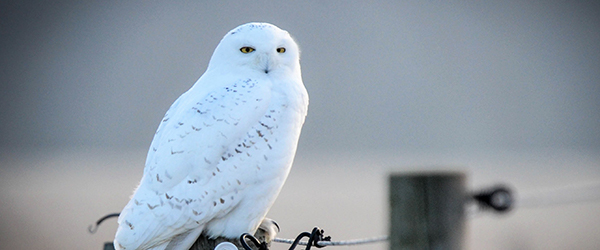 Snowy Owl Photo: Ted Gough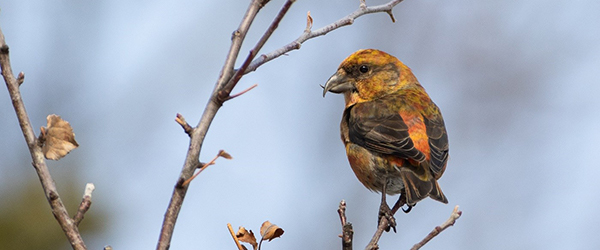 Red Crossbill Photo: Alain Clavette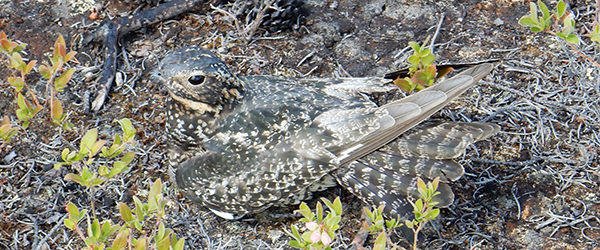 Common Nighthawk Photo: Steven Van Wilgenburg
Where do all the nighthawks go?
Common Nighthawks are declining, and researchers are studying where they go throughout the year to help figure out why. A new study sheds light on where populations go after they leave their breeding grounds and where they might be at threat. Check it out.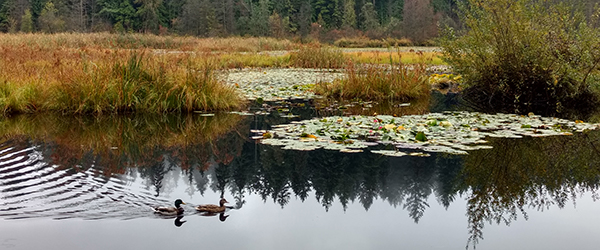 Marsh at Stanley Park Photo: Graham Sorenson
A new marsh monitoring program in British Columbia
Marsh monitoring volunteers visit local marshes to collect data on wildlife. Their efforts help track wetland health and support conservation action. We've partnered up with WildResearch to bring this program to BC's Lower Mainland. Learn more and get involved.
Roger Simms, Birdathon participant Photo: Maggie Simms 
Congratulations to our 2020 Great Canadian Birdathon prize winners!
We've said it before and we're saying it again: THANK YOU to all who persisted in making the 2020 Great Canadian Birdathon a success for birds. As usual, our Birdathon sponsors donated enviable prizes! Read about them and the lucky winners.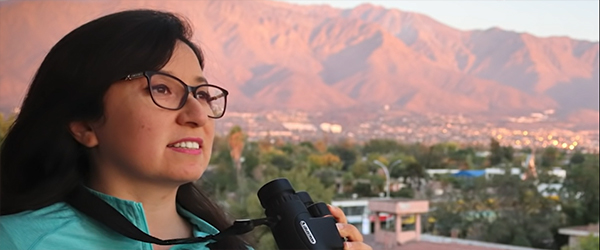 Thank you for participating in the 24th Great Backyard Bird Count!
From February 12-15, people around the world counted birds in their area and submitted their observations. More checklists were submitted to the event in Canada than ever before! If you joined in, Thanks for being part of it. (Watch the thank-you video!) We hope you had a great time. Your counts have been added to a database that researchers rely on to help answer important questions about bird populations. Stay tuned for bird highlights in the next edition of our enews. Checklists are still coming in, but you can see early results for your region here.
Events & Opportunities
Birds Canada Online Courses. Enjoy three courses on our free learning platform, including a beginner birding by ear course (specially tailored for people with sight loss but all are welcomed), a guide to making your home bird-friendly, and a bird sketching tutorial. Learn more and get started. More courses to come!
2 March 2021. Virtual presentation: Piping Plovers. Andrea Gress, Ontario Piping Plover Conservation Program Coordinator for Birds Canada, will speak about this delightful species at a presentation hosted by Friends of Second Marsh. Learn more and register.
11 March 2021. Virtual Event: Bird Species at Risk Management in the Prairies. Ian Cook will speak about the Grassland Conservation Incentives Guide published by Birds Canada. The event will also feature presentations by the Saskatchewan Prairie Action Plan, Nature Saskatchewan, and the Saskatchewan Burrowing Owl Interpretive Centre. Register here.
18 March 2021. Virtual Talk: Tundra Swans in Important Bird and Biodiversity Areas. Join Amanda Bichel from Birds Canada to explore the Important Bird and Biodiversity Areas of Lambton County, ON and Tundra Swan migration in Ontario. Hosted by Lambton County Museums. Learn more and register.
Latest Research Publications 
Bianchini, K., Alvo, R., Tozer, D.C., et al. 2021. Late Ice-Off Negatively Influences Breeding in Common Loons (Gavia immer). Northeastern Naturalist.
Bianchini, K., Alvo, R., Tozer, D.C., et al. 2021. The legacy of regional industrial activity: Is loon productivity still negatively affected by acid rain? Biological Conservation.
Knight, E.C., Harrison, A., Scarpignato, A.L., et al. 2021. Comprehensive estimation of spatial and temporal migratory connectivity across the annual cycle to direct conservation efforts. Ecography.
Génier, C.S., Guglielmo, C.G., Mitchell, G.W., et al. 2021. Nutritional consequences of breeding away from riparian habitats in Bank Swallows: new evidence from multiple endogenous markers. Conservation Physiology.
Hohman, T.R., Howe., R.W., Tozer, D.C., et al. 2021. Influence of lake levels on water extent, interspersion, and marsh birds in Great Lakes coastal wetlands. Journal of Great Lakes Research.
This email was sent by

Birds Canada. | 115 Front Rd. PO Box 160, Port Rowan, ON Canada N0E 1M0
Charitable Registration No. 11902-4313-RR0001
We respect your right to privacy - click here to view our privacy policy.
Donate | Unsubscribe