during the pandemic - Newfoundland's 1st BBA begins
---
Larry Arnold <larnold47@...>
and other news from the north.....
toggle quoted message

Show quoted text
---
From: "Birds Canada" <birdscanada@...>
To: "Larry Arnold" <larnold47@...>
Sent: Wednesday, November 25, 2020 10:31:15 AM
Subject: Your latest bird research and conservation news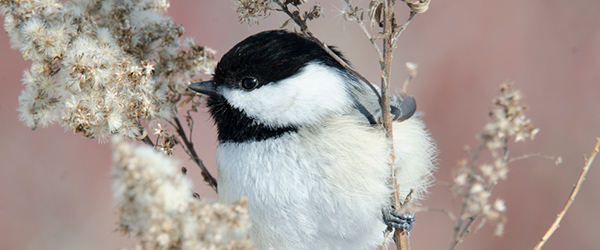 Black-capped Chickadee Photo: Ted Gough  
Give the gift of conservation
Looking for meaningful gifts that make a positive impact? We've got suggestions for the coffee-drinker, crafter – and of course, the bird-lover – on your list! They'll love the gift, and feel great knowing that it's helping birds. See our holiday gift guide.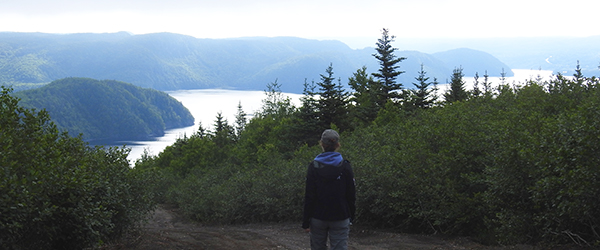 Citizen Scientists "rock" the first year of the Newfoundland Atlas
In spite of the pandemic, Newfoundland's first Breeding Bird Atlas got off to a safe and productive start this year. Thank you, volunteers! The Atlas coordinators have highlights to share, including some cool bird observations. Check out their summary.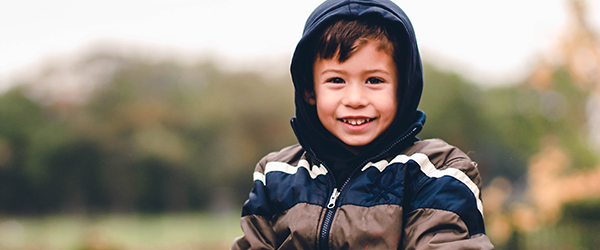 Forge future guardians for nature this Giving

Tuesday
This Giving Tuesday your gift to our education program will connect kids with birds and science in their schoolyard and neighbourhood, as they trade in their devices for binoculars and tap into their natural curiosity for the wild world. Make your special Giving Tuesday donation now.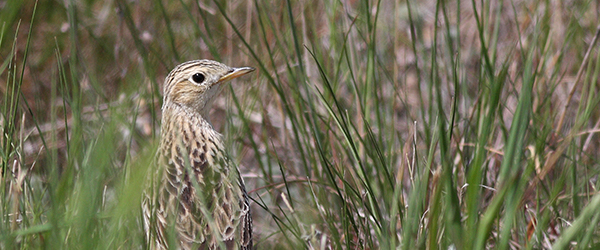 Sprague's Pipit Photo: Yousif Attia  
A Grassland Conservation Incentives Guide to benefit birds and ranchers
Grassland birds have declined steeply since the 1970s, but ranchers in the Prairies can protect what remains of their habitat. Birds Canada has produced a simple guide listing all incentives available to conserve, enhance, or restore grasslands – for nature and people. Learn more.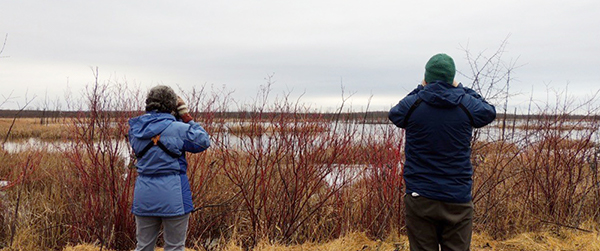 Identifying Canada's Key Biodiversity Areas to help set conservation priorities
Key Biodiversity Areas are the most important places in the world for species and their habitats. Birds Canada and partners are working to identify sites in Canada that qualify – a promising step towards their protection. Get the details.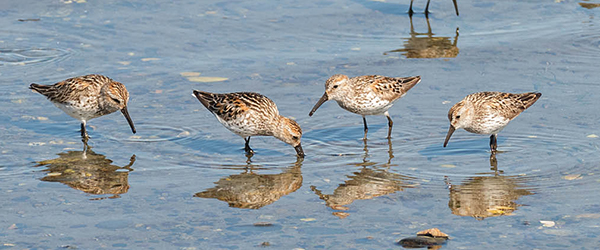 Western Sandpipers Photo: Pete Davidson  
Hemisphere-wide collaboration to further understanding of migratory shorebird declines
Shorebirds connect people and places, covering amazingly vast distances on migration! Their wayfaring ways make it hard to figure out why shorebirds are declining, but the Migratory Shorebird Project is using an innovative approach. See how it's tackling the challenge.
Featured Video
Wishing you knew more about the birds that come to your feeder? Watch a beginner feeder bird ID workshop featuring tips from Kerrie Wilcox (Canadian Leader for Project FeederWatch) and Andrés Jiménez (Urban Program Coordinator) from Birds Canada.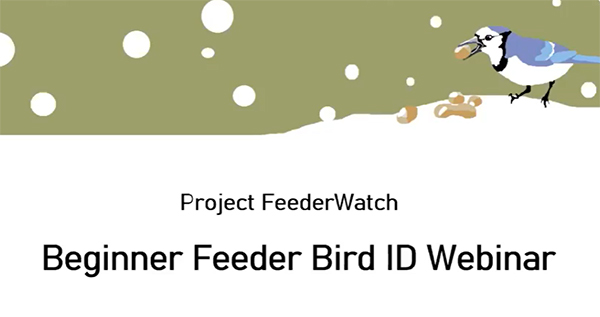 Events & Opportunities
Birds Canada winter birds photo contest. Winter provides a great opportunity to experience and photograph birds! Take part in our bird photo contest from December 1, 2020 to January 31, 2021 for your chance to win prizes: bird-friendly coffee, a suet bird feeder, and a subscription to BirdWatch Canada. See contest details.
A fond farewell to our President. Birds Canada's President, Steven Price, will be retiring in May 2021. Since 2014, Steven's leadership has helped us grow into the organization we need to be for birds in the years to come. The search for a new President is underway. Learn more.
Gift idea: bird photo calendar. Special offer for the first 100 people to respond! Our beautiful Birds Canada calendars featuring photos from our members are available to purchase for $20 this holiday season. Each of the lucky 100 respondents can order up to three calendars. Click here to place your order.
Latest Research Publications 
Barlow, N.L., Kirol, C.P., Fedy, B.C. 2020. Avian community response to landscape-scale habitat reclamation. Biological Conservation.
González, A.M., Bayly, N.J., Hobson, K.A. 2020. Earlier and slower or later and faster: Spring migration pace linked to departure time in a Neotropical migrant songbird. Journal of Animal Ecology.
Hipfner, M.J., Prill, M.M., Studholme, K.R., et al. 2020. Geolocator tagging links distributions in the non-breeding season to population genetic structure in a sentinel North Pacific seabird. PLOS ONE.
This email was sent by

Birds Canada. | 115 Front Rd. PO Box 160, Port Rowan, ON Canada N0E 1M0
Charitable Registration No. 11902-4313-RR0001
We respect your right to privacy - click here to view our privacy policy.
Donate | Unsubscribe