Re: Upgrading the old HO Gilbert NYC Hudson - The new motor test, installation
---
The new motor (six pole, four magnetic poles) is 18.2mm x18.2mm square designed for automobile mirrors, it can handle
up to 24 volts.  AT 12 volts the no load RPM is 7200RPM at 40 milliamps.  The price $2.25 each including shipping; it should
easily replace any 2032 can motor and most OEM open frame motors.  The only negative, it has a 2mm motor shaft, most OEM
motors had 2.4mm (3/32nd") motor shafts.  And it is single ended but a useful 18mm long.  I have become adept at making my own
2mm to 2.4mm bushings which I pressed on to the motor shaft and then I pressed the worm on to the bushing ( I used an arbor press
for control when pressing on the bushing and worm).  I did a temp install using rubber bands; the motor fit into the frame perfectly,  I
won't even have to do a frame modification for the permanent installation.  The test was a success, the Hudson ran smoothly and
only drew 100 milliamps running at 12 volts.  Remember this loco has the Gilbert/Flyer Chuff piston also running off the worm on
the motor shaft.  Anything under 120 milliamps at 12 volts with a can or flat can motor is my benchmark for an excellent running
mechanism.  I haven't lubed or tuned the mechanism yet; other than grease for the gears I don't see a need for any extra work.
I suspect these motors were a production overrun, albeit possibly a large one and this may be a short time opportunity but there are at
least 40 eBay sellers trying to move this motor,  Mabuchi SF-266SA 18mm square motor.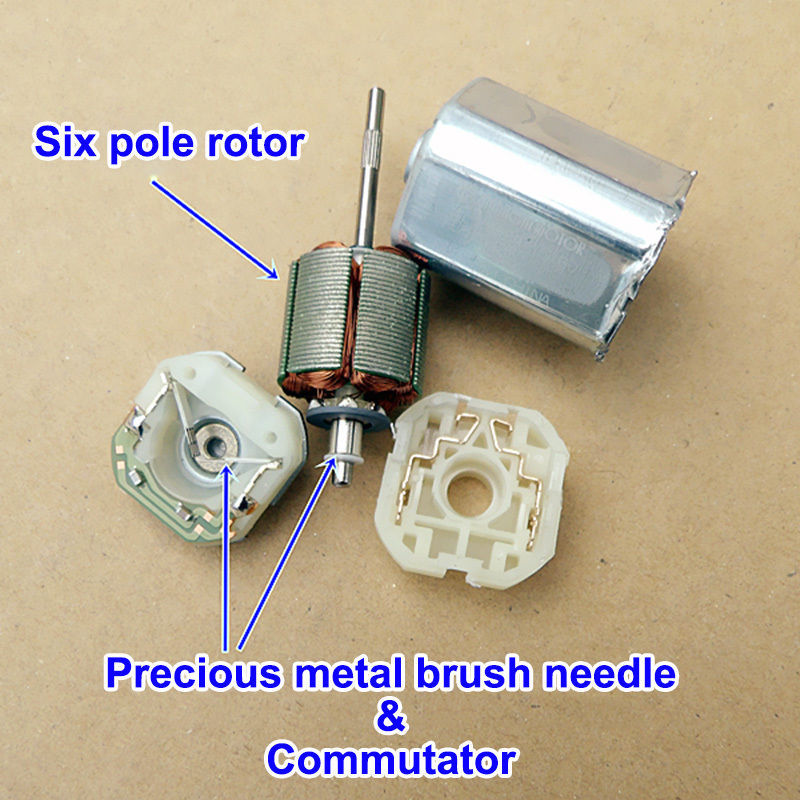 Join HO-Steam@groups.io to automatically receive all group messages.