Referene Message for Everything Hamshack Hotlline
sticky

Referene Message for Everything Hamshack Hotlline
---
Hamshack Hotline web site is: 
https://hamshackhotline.com/
Hamshack Hotline on-line user directory: 
https://apps.wizworks.net:9091/results.php
RF Links, Conference Bridges, Feature Codes etc are available here: 
https://apps.wizworks.net:9091/services.php
It's free. To get a number, create a HH Account and submit a service ticket: 
https://apps.hamshackhotline.com:9090/
The Cisco SPA-5xx series phones are supported on the HHUS US Server. Open a new ticket "HHUS New Line Request", don't forget to add the MAC Address.
Steve, K4HG, and I are selling
SPA-508G
 8 line phones for $25 plus $10 for a power supply if you need it. These phones have been verified by us to be unlocked, working and ready for Hamshack Hotline. If you buy a phone make sure it is unlocked and returnable. The
SPA-525
  5 line phone is the top of the line with Bluetooth, Wi-Fi and Color Screen. Info on setting up Speed Dials is
here
 and below is a picture of my phone's speed dial setup (NOTE: my Line Key 2 is setup for my VOIP.MS POTS landline).
You can also add a regular phone number to one of the lines using
VOIP.MS
. Cost is $0.85 a month plus a penny a minute for incoming or outgoing calls to the US.
K4HG has created a XML
FKARC HH Phone Directory
that can easily be added to the phones so everyone is on speed dial. Steve is updating the Directory as people get their numbers assigned.
Here is where you add the directory info to your phone. 
 Make sure you're in Admin and Advanced mode, then scroll down to the XML Directory Service settings
:
The directory includes extensions to connect to the FM Repeater Network and the Keys Talk Group on the DMR Repeater Network. Use *99 to transmit and # to return to receive.
A cell phone app called
Groundwire
can be added to your account so you're never out of touch. The App costs $10 but works really well. You need to submit a Service Ticket at HH to add it to your account.
You can also use Expansion Modules (Sidecars), specifically the SPA-500S and SPA-500DS. An Excel label template for the SPA-500S is available in the
Hamshack Hotline  Docs files directory
. The directory also includes the reference documents that K4HG created. You can buy them used on eBay. Make sure it comes with the attachment bracket, screws, interconnect cable and desk stand. Expansion Modules aren't lockable so you don't have to worry if it is locked.. K4HG has both types and I have a 500S (non-digital).
SPA-500S Programming Info
.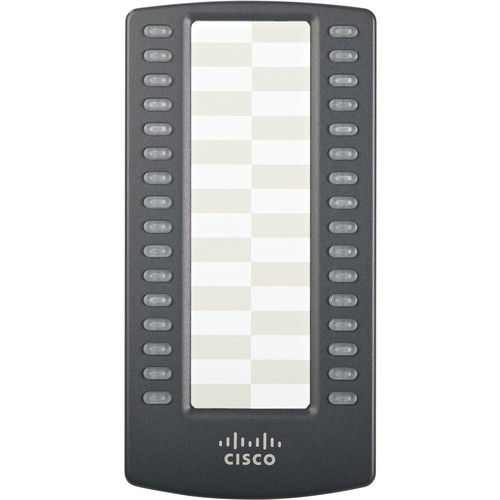 Hamshack Hotline Dialing Shortcuts:
For K4HG on Server HHUS, 6100000124 becomes shortcut 86124.
For K1ST on Server HHUX, 5500000062 becomes shortcut 8562.
*Everyone can now call 10 digit extensions locally to the server that they are on with 81. For example, if I am on HHEU and I wanted to call 4200000024, I would dial 8124 and the call would go through. If the extension was 4200000001, I would dial 811. Same applies to HHAP, HHX, and HHUX. Local calls will start off dialing 81X, 81XX, 81XXX, or 81XXXX.*
*To call HHUS 610000XXXX extensions, users will dial 86X, 86XX, 86XXX, or 86XXXX. ie. 6100000001, dial 861. 6100000076, dial 8676. 6100000100, dial 86100.*
*To call HHUX 550000XXXX extensions, users will dial 85X, 85XX, 85XXX, or 85XXXX. ie. 5500000001, dial 851. 5500000020, dial 8520. 5500000100, dial 85100.*
*To call HHEU 420000XXXX extensions, users will dial 84X, 84XX, 84XXX, or 84XXXX. ie. 4200000001, dial 841. 4200000015, dial 8415. 4200000101, dial 84101.*
*To call HHUS 330000XXXX extensions, users will dial 83X, 83XX, 83XXX, or 83XXXX. ie. 3300000001, dial 831. 3300000020, dial 8320. 3300000100, dial 831000.*
*This was done due to a lot of folks running into the issue of either having one too many ZEROES or not enough ZEROES when calling a TEN DIGIT extension. I just wanted to satisfy all users. This was the solution that I have put into effect recently. That's all I have for now.*
*I will implement, local dialing 81 and outbound dialing 82(x,xx,xxx,xxx), 83(x,xx,xxx,xxx), 84(x,xx,xxx,xxx), and 85(x,xx,xxx,xxx) on HHUS as soon as I have access to HHUS Web GUI for TRUNKS and OUTBOUND ROUTES.*