Re: Off Topic Question for Group
Bob McGraw - K4TAX
I use the expression "less than zero knowledge" which exists among many hams.     Less than zero knowledge is "knowledge that is not correct.  

From the ARRL Newsletter Oct. 14, 2019

Report Causes Concern and Confusion in California's Amateur Radio Ranks
By all credible and reliable accounts, the State of California has not turned its back on Amateur Radio as an emergency communication resource, nor have established repeater owners been asked to remove their equipment from state-owned sites unless they pay sizable fees. The California controversy, inflamed by a viral YouTube video, stemmed from a California Department of Forestry and Fire Protection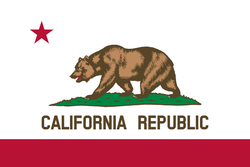 (CAL FIRE) communication telling a repeater owner or group that Amateur Radio equipment would have to be removed from a state-owned site or "vault" if the owner(s) determined the cost was too great to proceed with a formal application to keep it there.
"I do understand and appreciate all of the service you have provided in the past," CAL FIRE's Lorina Pisi, told the unknown repeater owner(s) or group(s) last month. "However, with constantly changing technological advances, there is no longer the same benefit to State as previously provided. Therefore, the Department no longer financially supports HAM operators [sic] radios or tenancy. If you desire to enter into a formal agreement to operate and maintain said equipment, you must complete and submit attached collocation application along with fee as outlined on page one of application. There is cost associated with getting an agreement in place."
It's not clear to whom Pisi's memo was addressed, because any name or names were redacted from the version of the memo that is being circulated. ARRL reached out to Pisi but has not heard back.
ARRL officials who have also looked into the situation agree that it's been blown out of proportion by parties with their own agendas.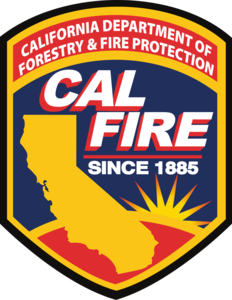 "The State of California has not made any determination we can find 'that Ham Radio [is] no longer a benefit,'" Pacific Division Director Jim Tiemstra, K6JAT, is quoted on the Sacramento Valley Section website. "What happened is that CAL FIRE has transferred responsibility for its communications sites to its property management department. That department has the task of evaluating each site, its condition, use, and tenants. If a repeater not known to be associated with the emergency management function of a local jurisdiction is found in a CAL FIRE vault, the default action is to move it out or subject it to commercial rental rates."
ARRL Southwestern Division Director Dick Norton, N6AA, has been responding to inquiries with the same message. Read more.
73
Bob, K4TAX

toggle quoted message

Show quoted text
On 10/30/2019 7:41 AM, Bill Mader wrote:

GM Ray,




Do you have a reference from a trusted, reliable source that quotes the CA Governor?  Rumors fly among hams today, often with little to no basis in fact, much faster than the truth.




You'll find the facts at:





--


73, Bill Mader, K8TE
K-Line, KX3, KX1, K2

W6H NM Coordinator, Route 66 On-the-Air 4-13 Sep 2020

ARRL New Mexico Section Manager

ARRL - The national association for Amateur Radio

™

Secretary and Past President, Albuquerque DX Association