Baofeng microphone mod for BITX
Re: Baofeng microphone mod for BITX
---
Andrew Mason - VK4LK
Hi,
I am also using a Baofeng microphone on my BITX40, it is the microphone designed for the UV5R that I also have.  
I use the microphone "as is" - not modified. This way I can use the microphone on both radios :-)
I am a little confused as to why there is a need to re-wire the Baofeng microphone ???  
It is just a matter of making the right connections back to the BITX40 cables that are supplied with the BITX40 kit.
The standard insert with the Baofeng microphone is fine, and sounds great.  The wiring diagram showing how the cables need to be connected is attached below.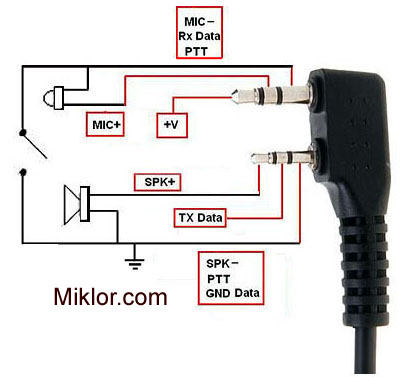 73
Andrew
VK4JAM
Join BITX20@groups.io to automatically receive all group messages.