Fw: Airmail cover from Washington State to England (underpaid)
Fw: Airmail cover from Washington State to England (underpaid)
---
Folks
If you can answer this question please contact this person directly. The cover should be attached to this message  Aug 17 1929 to Takama Wash to UK cannot read the UK cancel
David Crotty
----- Forwarded Message -----
toggle quoted message

Show quoted text
From: Paul Waldron <pgw.ovl@...>
To: "webmaster@..." <webmaster@...>
Sent: Friday, March 19, 2021, 01:02:40 PM EDT
Subject: Airmail cover from Washington State to England (underpaid)
Hi
I hope you can help a non-member in the UK!
I acquired this cover on a well known auction site. It appears to be a Jusqu'a cover, sent from Yakima. But I am puzzled by the "T 10 Centimes" and the "To Pay 34" handstamps. I also am not sure what route it would have taken. I assume air to NY, then sea to England, but perhaps the "Centimes" indicates via Mexico or perhaps France?
Any help gratefully appreciated.
Kind regards
Paul Waldron
Cirencester
England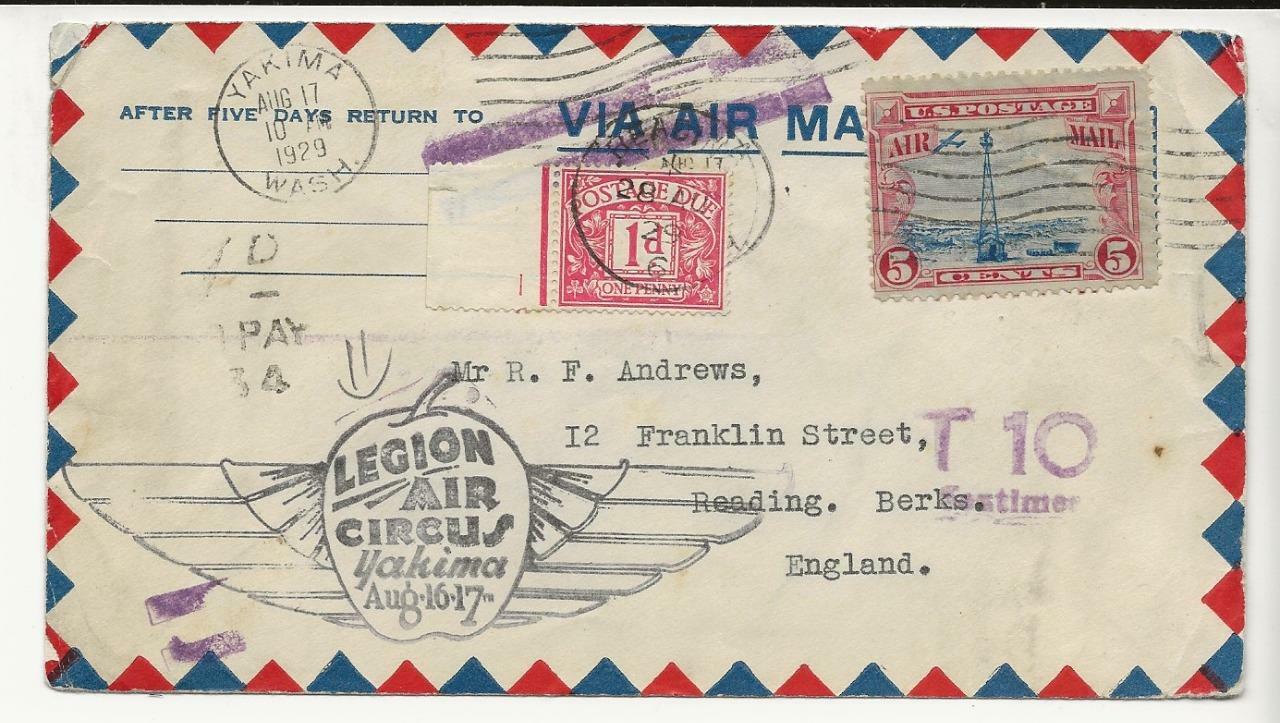 ---
Dear All,

The reason the postage due was specified in centimes was because under the Universal Postal Union, French was the standard language. I don't think the cover would have been sent through France.

Regards,

Ken Sanford